UNIB participated in the activities of the 1st Southeast Asia Academic Leaders' Forum (1st SAALFor) on University College of Pahang Foundation (UCYP), Kuantan Malaysia, Thursday (11/21/2019). In addition to attending and being a speaker at this forum, UNIB also signed a multilateral Memorandum of Understanding (MoU).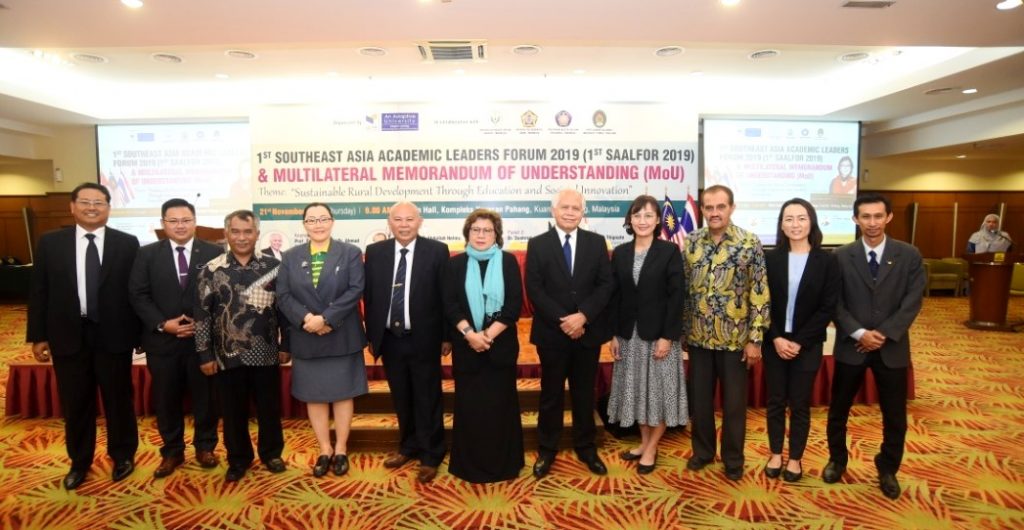 This multilateral MoU was between the University College of the Pahang Foundation (UCYP) and Malaysia, Malang State Polytechnic (POLINEMA) – Indonesia, Phetcha Buri Rajabhat University (PBRU) – Thailand, Medan State University (UNIMED)
) – Indonesia, and University of
Bengkulu
(UNIB) – Indonesia.
UNIB itself was represented by Vice Rector for Student Affairs, Dr.
Drs.
Syahrial, M.A., M.Phil.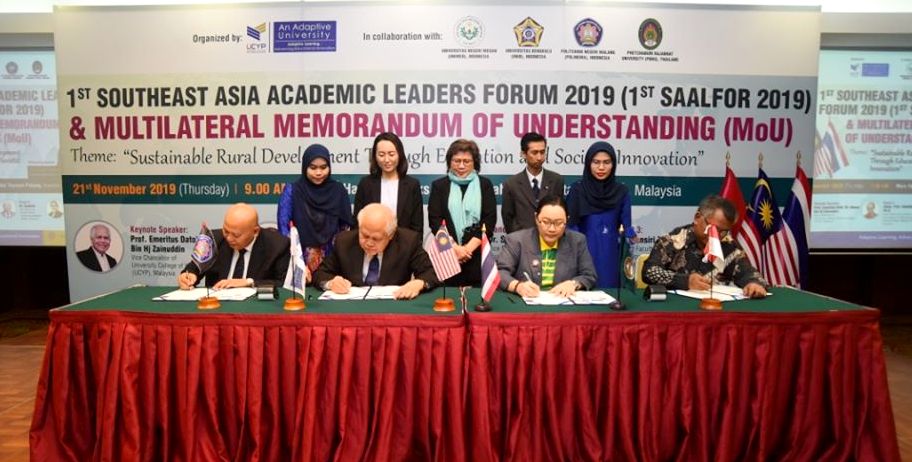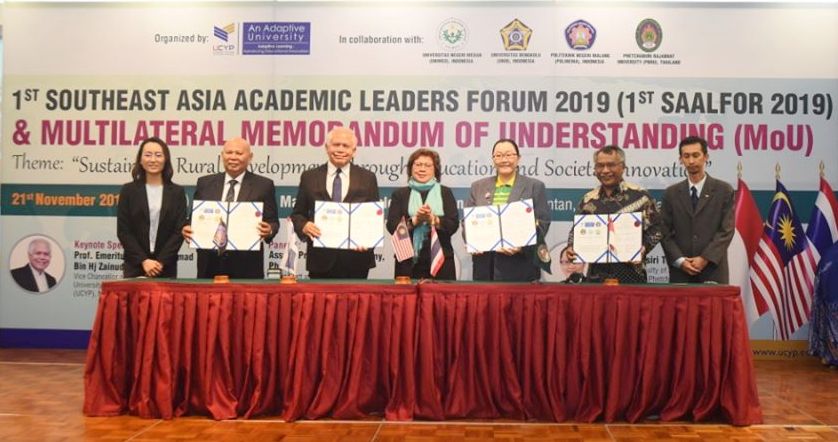 This MoU aims to increase cooperation between the universities involved. The first activity that will take place is collaborative research.
Prior to the signing of this MoU, Vice Chancellor of UCYP, Prof. Emeritus Dato' Dr. Ahmad Bin Haji Zainuddin, delivered his remarks. Then Chief Minister of Pahang State, Dato' Wan Rosdy Bin Wan Ismail, gave a keynote address.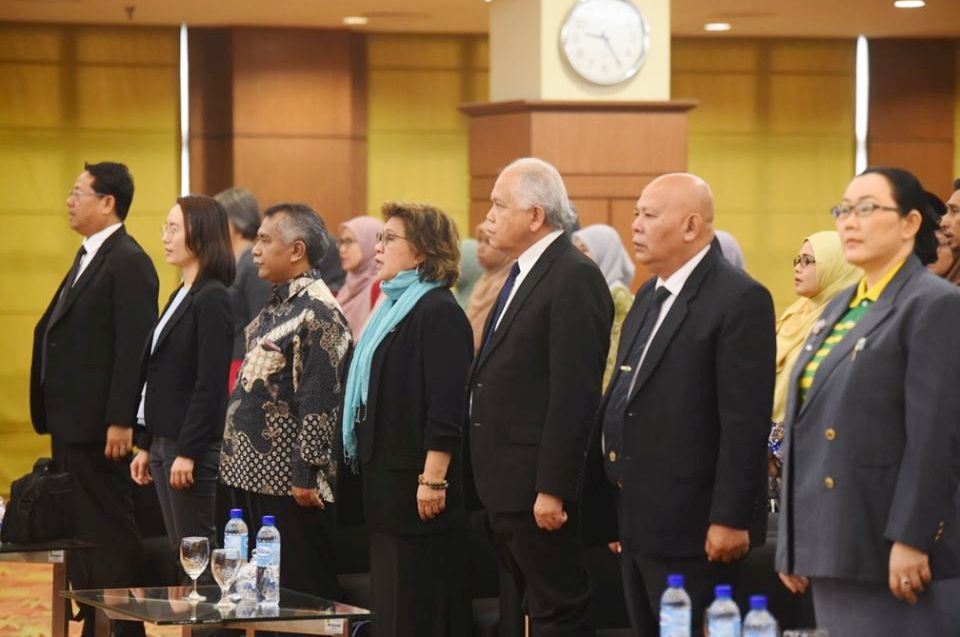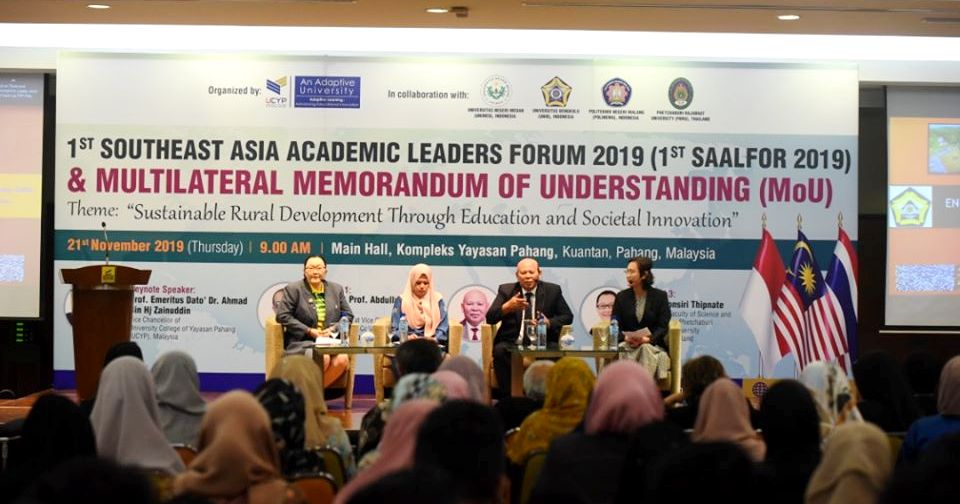 After the Southeast Asia Academic Leaders' Forum (1st SAALFor) was held with the theme "Education and Societal Innovation for Rural Development".
Representatives from each university conveyed the main ideas related to cooperation and also the topics raised.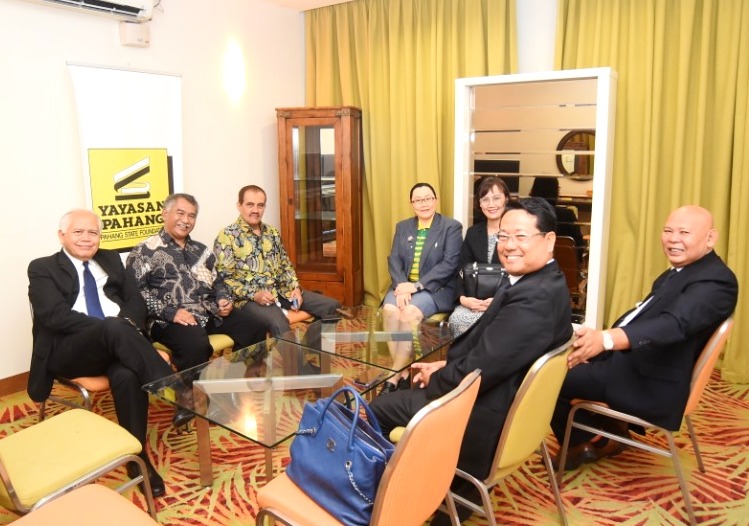 After that, the activity continued with Discussion for MoA Planning on Research, Training, and Publication. Before the discussion began, the Manager of Research Management Center – University College of Pahang Foundation conveyed matters related to the collaborative research plan to be carried out.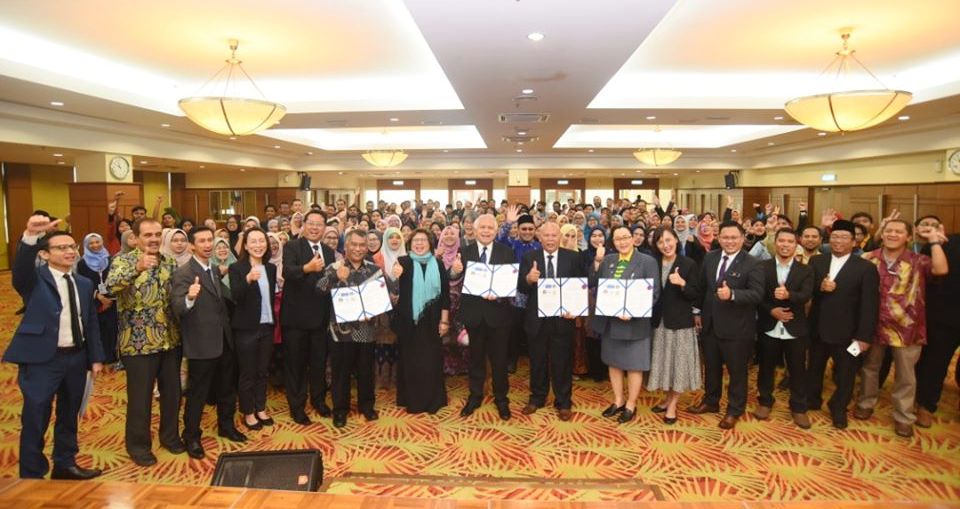 Each party hopes that the memorandum of understanding or the signed MoU can be followed up and implemented to produce the expected output.[Hms1/KSLI].