Various MoU(s) (Memorandum of Understanding) of University of Bengkulu (UNIB) with a number of universities abroad continue to show significant sustainability. The latest, MoU with the University of Oxford UK, was followed up with collaborative research activities on the Bengkulu Regional Language, especially Enggano.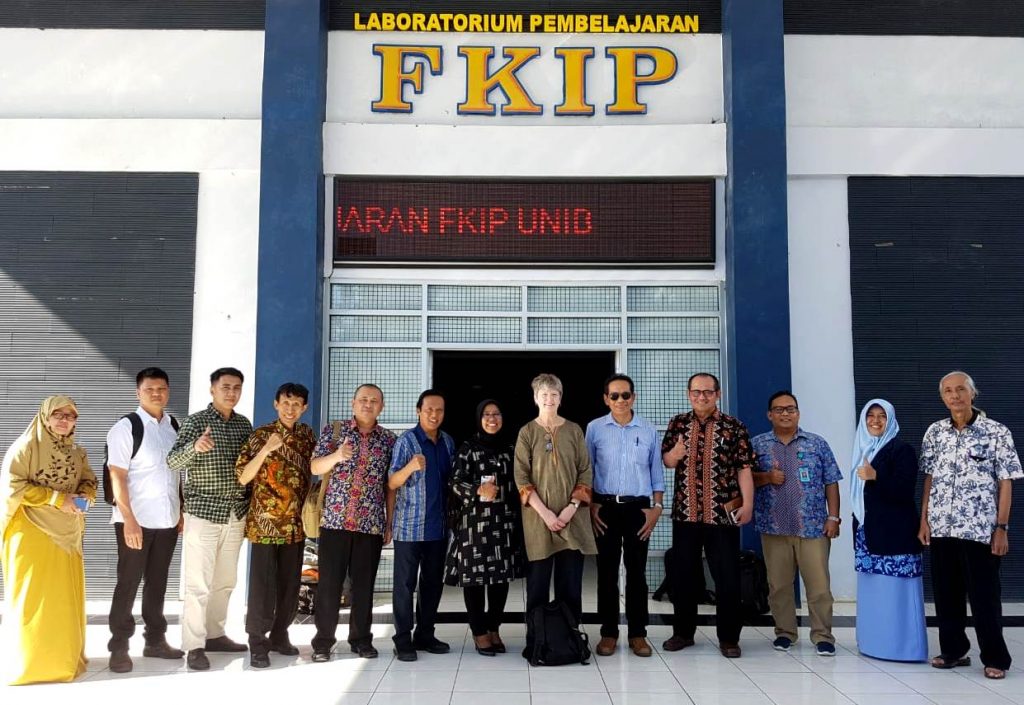 Starting this research collaboration, Prof. Mary Darymple from University of Oxford UK has met and discussed with the Research Team from UNIB, Dr. Arono, Dr. Irma Diani, Dr. Wisma Yunita and several other research lecturers from the Department of Language and Arts Education of FKIP UNIB.
This research collaboration also involves researchers from the Australian National University and is also supported by Bengkulu Language Center.
Head of Office of Partnership and International Affairs (UPT KSLI) of UNIB, Yansen, Ph.D said, the initial meeting and discussion of this research collaboration was held on January 23rd, 2020, to finalize the research plan and compile an agenda of activities to be done.
The meeting was attended by Vice Dean for Academic Affairs of FKIP UNIB, Prof. Bambang Sahono; Head of English Masters Program, Prof. Safnil; Chair of the Department of Language and Arts Education of FKIP, Dr. Dedi Sofyan and Department Secretary, Agus Joko Purwadi, M.Hum, as well as several other lecturers.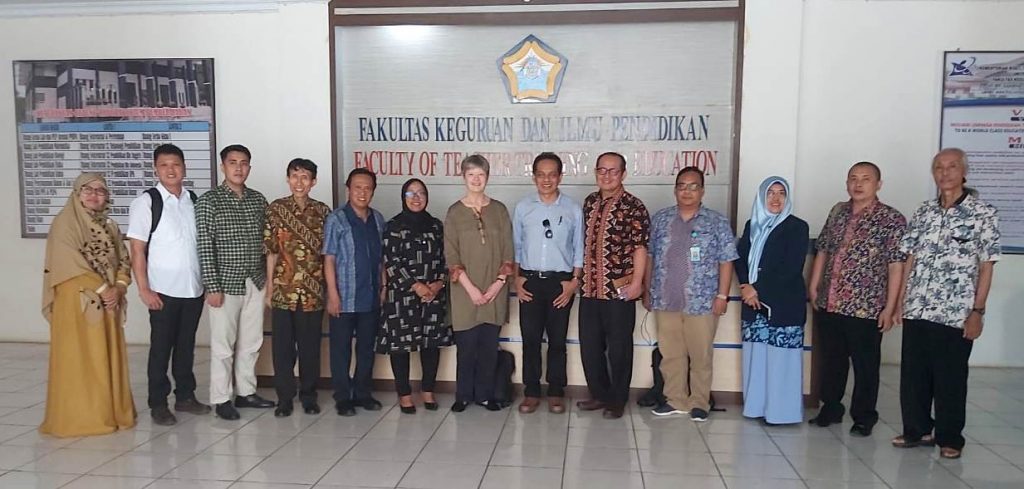 "The research carried out is related to Enggano as one of the endangered languages. This research is an important study in examining local languages in Indonesia, "said Yansen to the Public Relations Team, Tuesday (1/28/2020).
Yansen added, in the meeting, it was also discussed that the results of the research must have an impact in saving the language through teaching in schools.
"Enggano language is the cultural heritage of Indonesian people. Then the research results must also be the intellectual property of Indonesian people, "he said.[Hms1/KSLI/eve].