After winning the first place at the National Constitutional Debate Competition and the champion of the Constitutional Moot Court Competition (CMCC) of the Constitutional Court in 2019, this year, Faculty of Law sent a delegation to the Philip C. Jessup International Moot Court Competition in national scale 2020 which was held at Atma Jaya Catholic University Jakarta on 7 – 12 February 2020.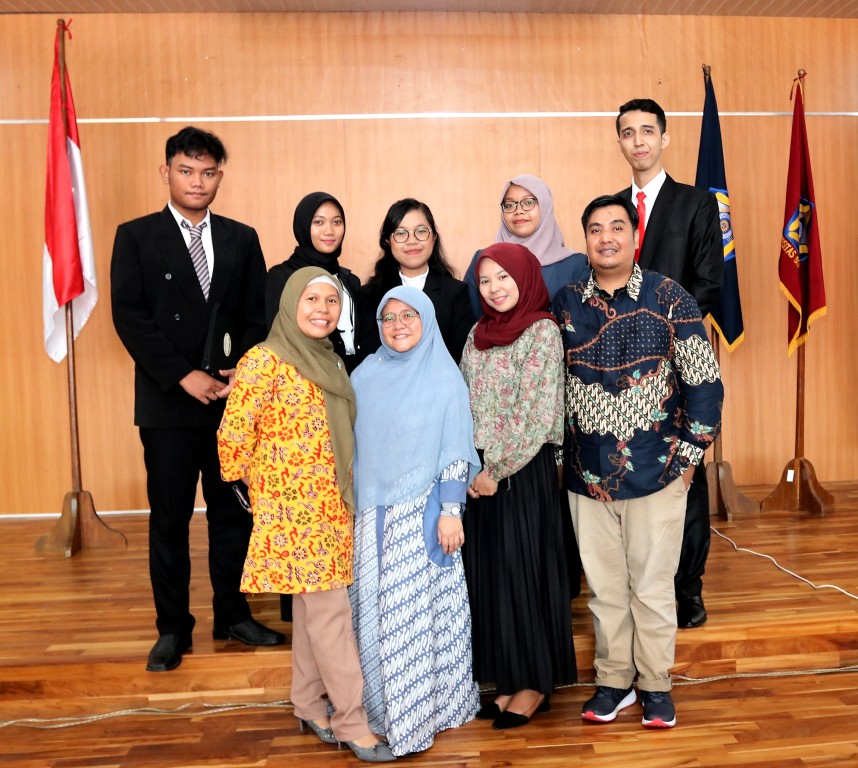 This news had been published in unib.ac.id on February 2020
"This is the first time we send a delegation to participate in this international competition. As an effort to improve student achievement in the field of moot court competition which in 2019 we have successfully carved out a proud achievement at the national level, "said Vice Dean for Student Affairs at the Faculty of Law, UNIB, Dr. Edra Satmaidi, SH, MH.
To ensure the team's readiness and to support the students who competed, the Faculty of Law held an International Court of Moot Court Showcase on the case of Helian Hyacith between the Republic of Rasasa and The State of Adawa , Tuesday (1/28/2020) in international room 1 of FH UNIB.
The Moot Court Showcase event was attended by Vice Rector for Student Affairs, Dr. Syahrial, M.Phil and the Dean of FH UNIB, Dr. Amancik; Vice Dean for Academics of FH UNIB, Dr. Candra Irawan, as well as lecturers and other students.
In his remarks, Dr. Syahrial admitted that he was very proud of the students becomeing UNIB's delegates at this international scale event. Because, in addition to having qualified legal knowledge, participants must also master English that is used in the competition.
"We certainly hope that the Team is able to carve out achievements in this international competition. Therefore, push the skills as well as physical and mental preparation. Then, this activity is also expected to be a motivation for other students to continue to improve their abilities, "he said.
The  teams that competed in this competition were Arimbi (class of 2017), M. Hafidz (2017), Mega Martina (2017), Shabrina (2017), and Raihan (class of 2019). These five students have been trained and fostered since September 2019 by the HAN/HTN/HI Section Lecturers and Civil Law Lecturers at the Faculty of Law, they are Sonia Ivana Barus, S.H., M.H.; Ari Wirya Dinata, S.H., M.H.; Arini Azka Muthia, S.H., M.H., and Nur Hanifhatiah, S.H., M.H.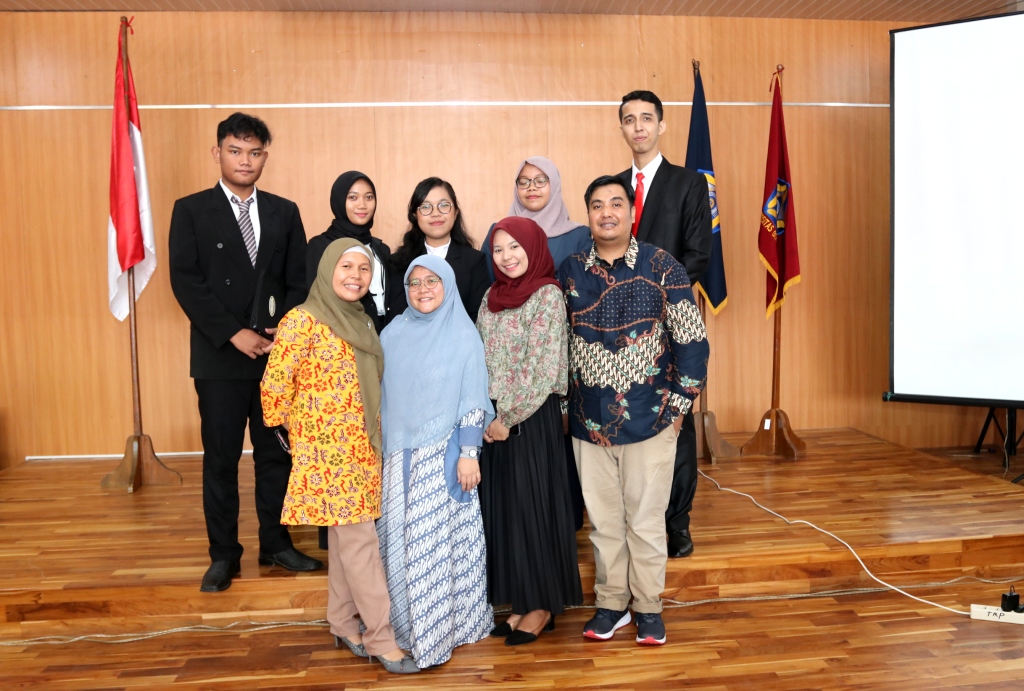 Sonia Ivana Barus, S.H., M.H., one of the lecturers in the Faculty of Law team, explained that Philip C. Jessup Law Moot Court Competition is the world's largest and the most prestigious of moot court international competition.
The competition was organized by the International Law Students' Association (ILSA) and for the national level was held at Atma Jaya Catholic University Jakarta on 7 – 12 February 2020.
"The competition consists of two stages. The National Rounds of Indonesia was held February 7-12 at Atmajaya University Jakarta, participated by 23 teams from various universities in Indonesia.
The assessment applied the knockout system and 8 teams only were selected to the semifinals. From the 8 teams, two of the best teams would represent Indonesia at the International Rounds in Washington DC, United States, "she said.
In this competition, Sonia added, students would become lawyers for the state before the International Court and competed each other over cases or themes. Then participants must answer questions from judges consisting of prominent legal practitioners. "Everything is in English,"she said.
Because it was the first time to join this event and the competition was quite difficult, the target was not that much. "Our target of being able to achieve in the National Rounds of Indonesia is enough. Therefore, please always pray for and support us, "said Sonia.[Hms1/eve].