In addition to sending students to study at collaborative networks abroad, UNIB also accepts overseas students to study at this green campus.
This time, four students from the University of Battambang Cambodia (UBB) will carry out a credit transfer for one semester and their presence was welcomed by the Head of Office of Partnership and International Affairs (UPT KSLI) of UNIB, Yansen, Ph.D, Monday (8/26/2019).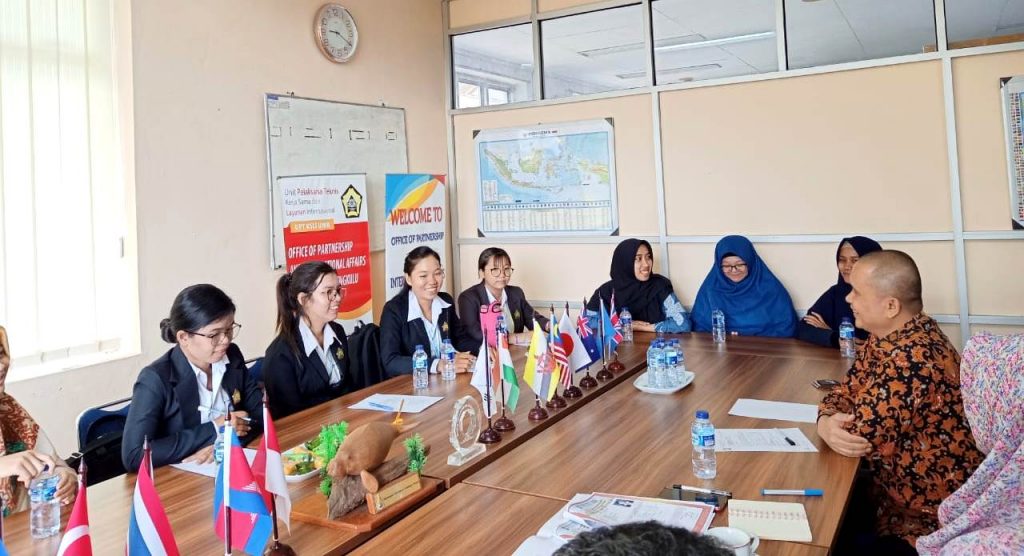 "They will participate in a credit transfer, one-semester lecture in English Education Study Program, Faculty of Teacher Training and Education; and Accounting Study Program, Faculty of Economics and Business (FEB)," said Yansen, Ph.D, after welcoming the presence of students from UBB Cambodia.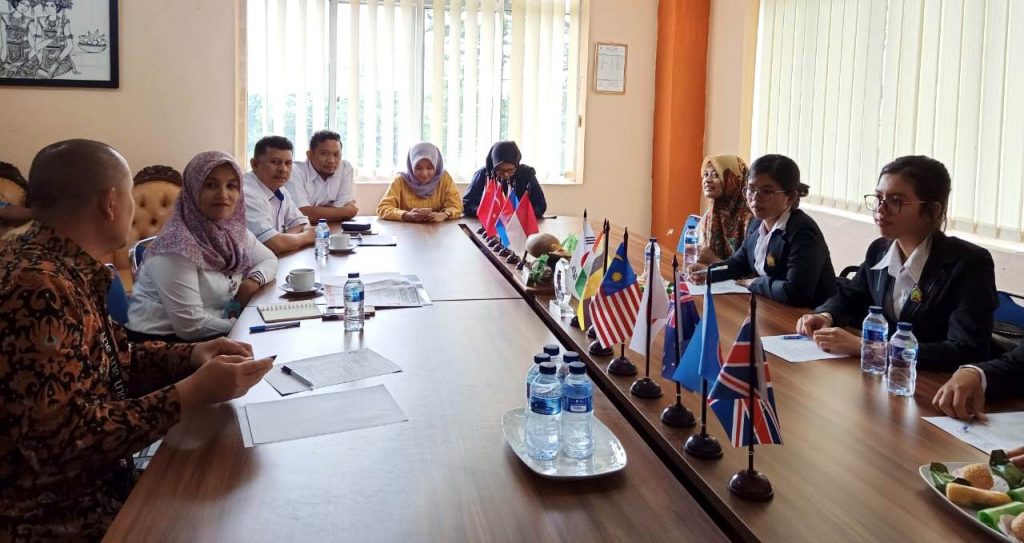 The four UBB Cambodia students were welcomed in UPT KSLI UNIB office by the Coordinator of English Education Study Program, Gita Mutiara Hati, SPd, M.Pd, the Secretary of Accounting Department, Abdullah, SE, M.Sc, Ak, and Supervisor of Subdivision and staff of UPT KSLI as well as a number of Volunteers.
Yansen explained, the four UBB Cambodia students are Meyly Seang and Muyleang Chou who would study in English Education Study Program. Then, Canruoth Chou and Vimean Phal will study at the Accounting Study Program.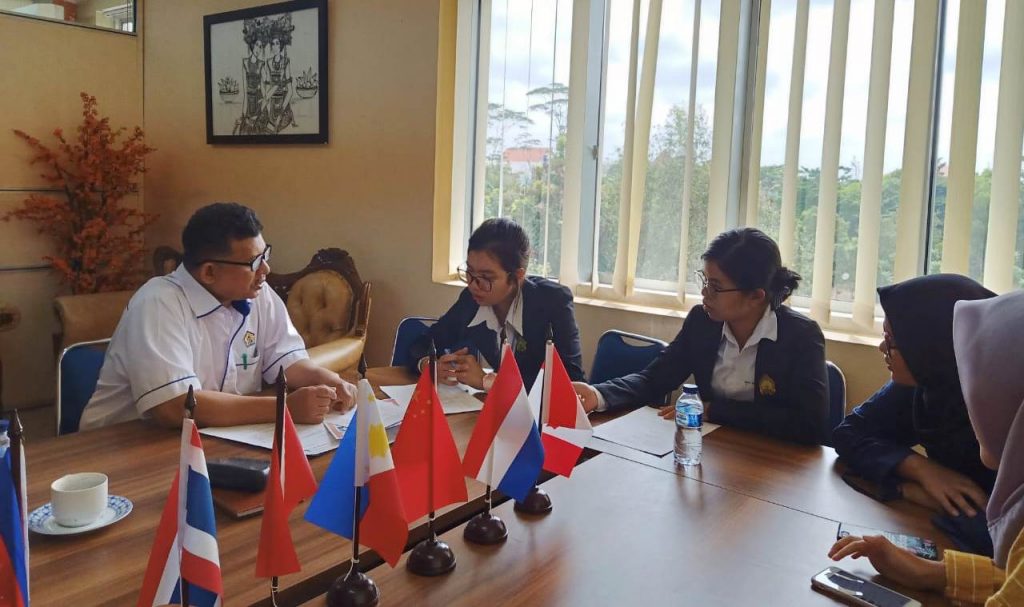 "We wish all the best for them ! Hope you guys enjoy your stay in Bengkulu !" said Yansen to thema.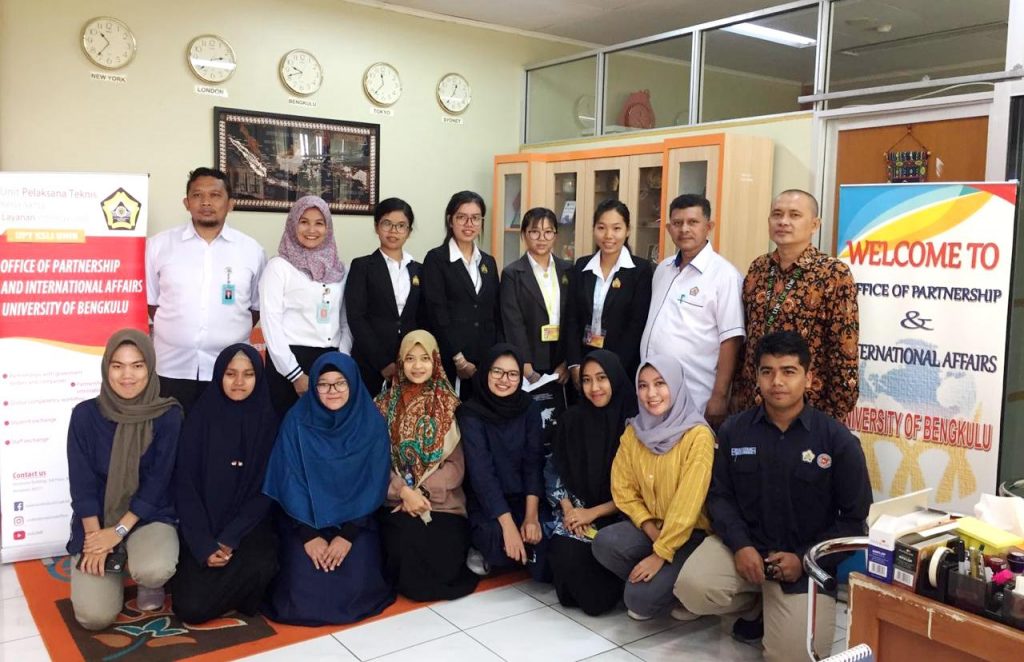 On another occasion, Yansen, Ph.D said, the arrival of foreign students was part of the collaboration between UNIB and UBB Cambodia.
The collaboration of these two different countries has been established for a long time and is running well.
Regular student exchanges are held every year.
In July – August, a group of students consisting of 8 students from Faculty of Medicine, Economics, Agriculture, Mathematics and Natural Sciences, and Engineering, conducted an International Community Services (KKN) in Cambodia.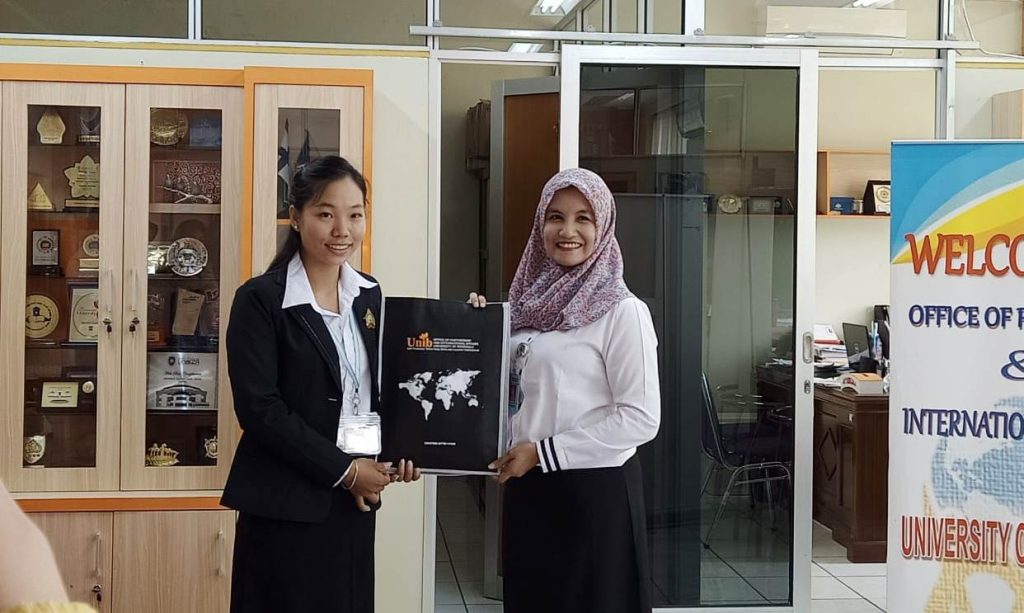 It is hoped that the arrival of foreign students will strengthen the implementation of international classes in several study programs at UNIB. At present, the pioneer of international classes has been carried out in Accounting, Management  and Economics Development Study Program, Faculty of Economics and Business (FEB). Class activities use English. Similar activities are also being prepared and other study programs will be carried out.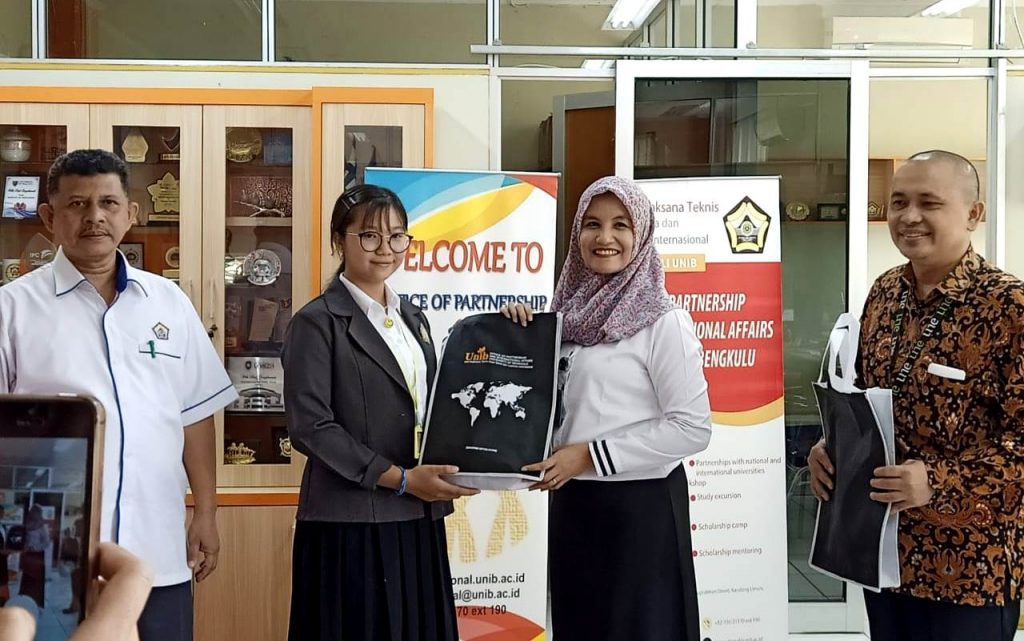 International student mobility program continues to be improved by UNIB through UPT KSLI, both sending students to study abroad and vice versa.
This is intended to improve the institution's international association, improve the academic atmosphere, and increase the capacity of students themselves, so that later they become graduated students who have high competitiveness.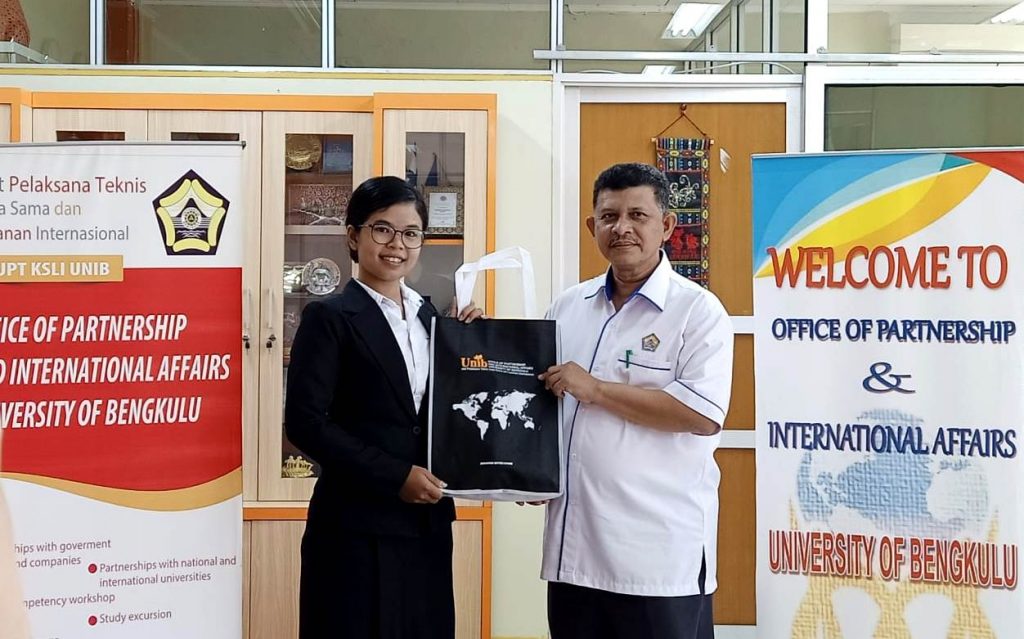 Yansen said, besides the four students from Cambodia, currently one student from Gifu University – Japan is conducting a research program in the Department of Chemistry, FMIPA. Then, in early September, two students from Thailand will also carry out a two-week exchange program at the Chemistry Department.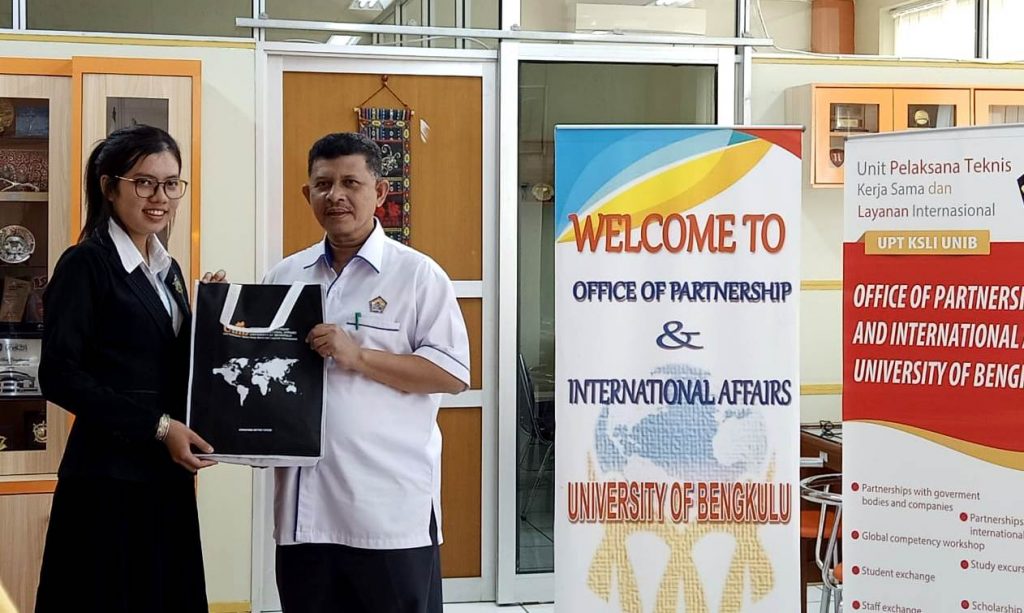 The implementation of student mobility program will also continue at the end of September. 12 students from Faculty of Teacher Training and Education of UNIB will carry out teaching internship in the Philippines, Thailand and Cambodia. Further, there are two other students, each from Management Study Programs and from  Information Systems Study Program, who will carry out an internship for three weeks at the University of New England – Australia.
"In total, this year as many as 70 students apply various exchange programs and study at universities in UNIB's cooperation network abroad. This activity is supported by various fund schemes, such as university assistance, faculty assistance and independent schemes, "Yansen explained.[Hms1/eve].