UNIB as an intellectual institution and an integral part of Bengkulu society strongly supports the efforts of Bengkulu Provincial Government to invite investors from India to invest in various potential sectors in the Earth of Rafflesia.
This support is at once the implication of a high commitment to the synergy of sustainable regional development.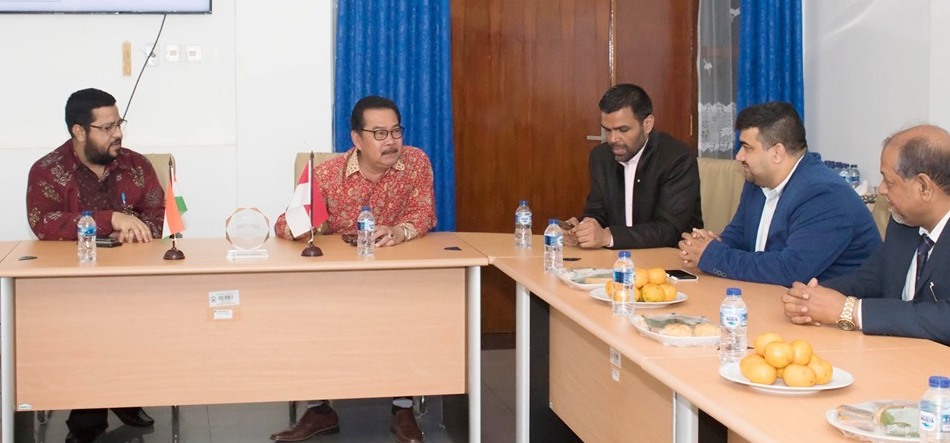 The supports included inviting investors to come to UNIB campus and discuss various Bengkulu potentials with lecturers, researchers and students. Besides the ease of bureaucracy from the Regional Government, investors need high confidence to invest, which one of them comes from intellectuals who are relatively independent and comprehensive in analyzing an investment potential.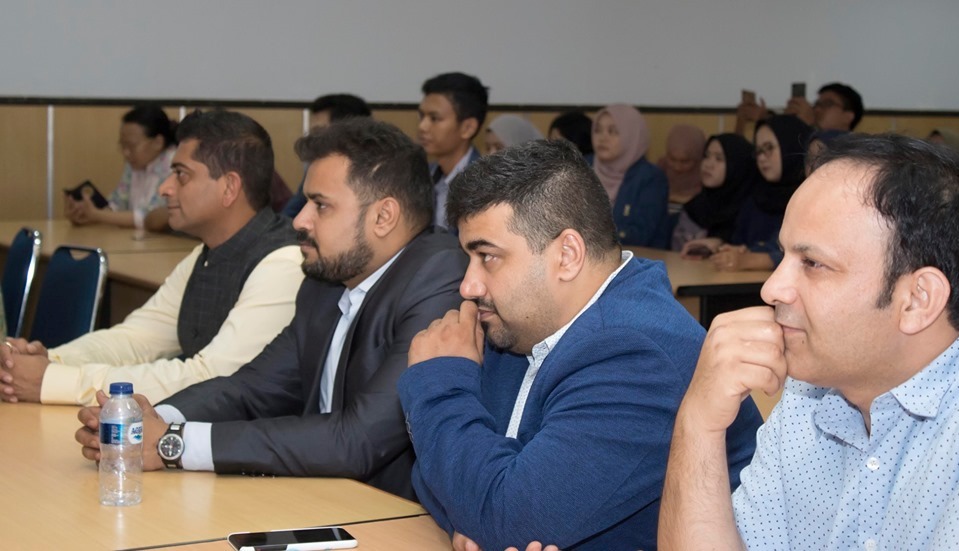 The visitation from India to UNIB was held on Friday (8/16/2019). This activity is part of a series of events visiting of 36 investors from India to Bengkulu Province in the last few days.
The 36 investors came to Bengkulu at the invitation of Governor of Bengkulu, Dr. H. Rohidin Mersyah, MMA and was a retaliatory visit after the governor paid a visit to India last month.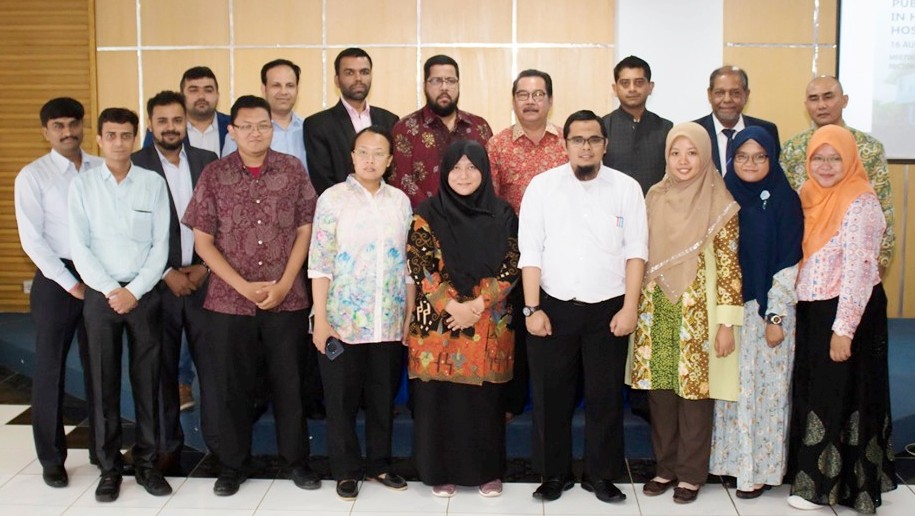 Head of Office of Partnership and International Affairs  (UPT KSLI), Dr. Yansen, explained, of the 36 investors, some of them took time to visit UNIB. They were welcomed by Rector of UNIB, Dr. Ridwan Nurazi, SE, M.Sc along with the Vice Rectors, deans, heads of offices and heads of other work units in UNIB.
This joint visit and discussion were very relevant because of the 36 investors are in charge of the education and health sector, which is the FH Medical College and Hospital based in Agra, India. UNIB itself currently has a Faculty of Medicine and Health Sciences (FKIK) and is currently programming the construction of a teaching hospital.
"The delegations come from various sectors. There are investors in manufactures, sea transportation, plantations, energy, technology and education, and health, including hospital management. Many things were discussed and in essence they were very interested in investing in Bengkulu, "said Dr. Yansen
In addition to discussing with UNIB leaders, the investor delegation was also invited as a speaker in the academic lecture of public lectures related to Health Sciences and Hospital Management with lecturers and students of the Faculty of Medicine and Health Sciences (FKIK) of UNIB held in the meeting room of Rectorate building.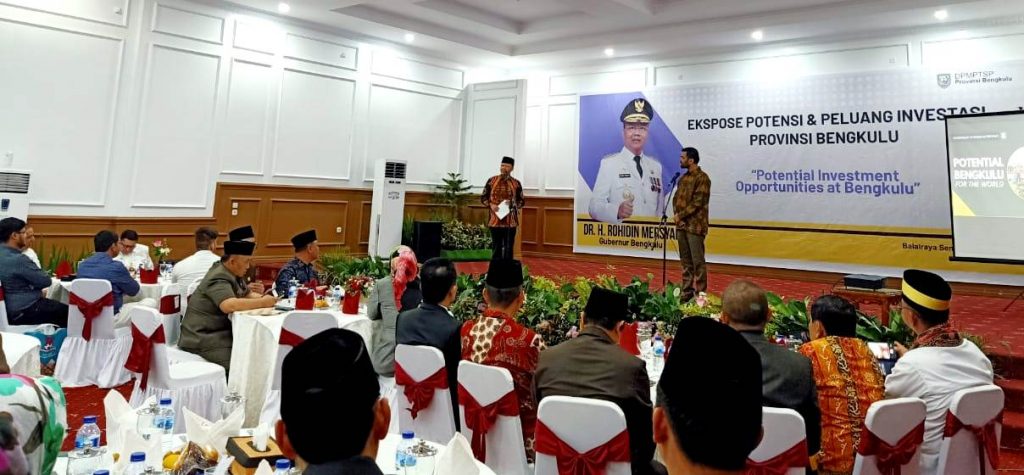 Then said Dr. Yansen, on Sunday (8/19/2019), after listening to a presentation on the potential of the region by the Governor of Bengkulu, Dr. Rohidin Mersyah, the stakeholders, heads of the Regional Apparatus Organization (OPD) and others held a small meeting with delegation of Indian investors.
This opportunity was also used by UNIB. Vice Rector for Planning and Cooperation, Dr. Ardilafiza, SH, M.Hum and the Head of KSLI UNIB discussed more specifically with the Indian Investors delegation in the education and health sector, which is FH Medical College and Agra Hospital in India. This further discussion also involved M. Yunus Hospital (RSUD) and Department of Health of Bengkulu Province.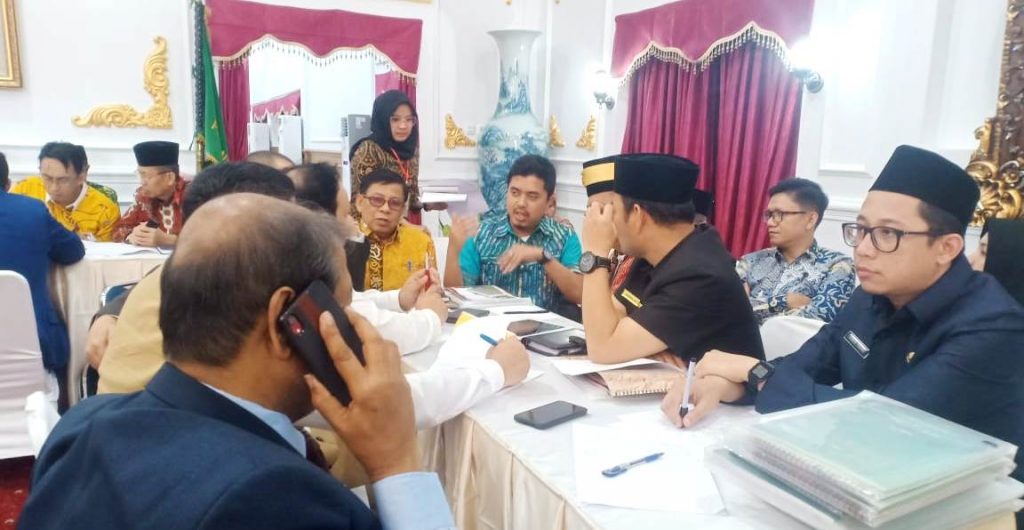 In the afternoon, UPT KSLI UNIB also facilitated meeting between the Faculty of Engineering of UNIB and DYCAM, a technology company in India engaged in artificial intelligence, computer software, internet of things and neural networks. This meeting presented the Vice Dean for Academic Affairs, Faculty of Engineering, UNIB, Dr. Gusta Gunawan and Lecturer in the Department of Electrical Engineering, Dr. Novalio Daratha.
"In this small meeting, we talked about the opportunity to develop a Center of Excellent for Artificial Intelligence on a three-party basis: University – Government – Private Sectors. Each party is very interested and this matter will be further discussed by the Faculty of Engineering, "he said.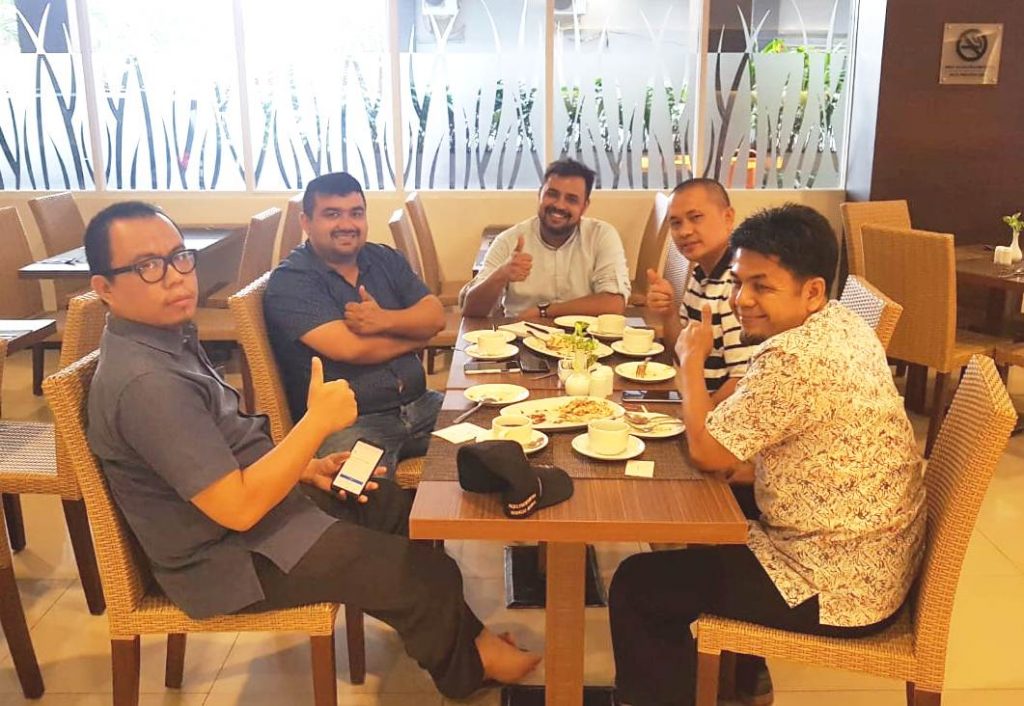 Information collected by UNIB's Public Relations Team, as reported by the page on https://bengkuluprov.go.id , the potential expose activity and Investment Potential of Bengkulu Province by Governor, Dr. Rohidin Mersyah was attended by 37 investors and representatives of 21 companies from India.
In the expose, Governor of Bengkulu, Dr. H. Rohidin Mersyah revealed several reasons why the Indian State was chosen to be a Business Partner in Bengkulu Province. First, because there was a return visit from Indian investors as many as 37 people after the Governor and his aides visited India on July 22nd-27th of 2019.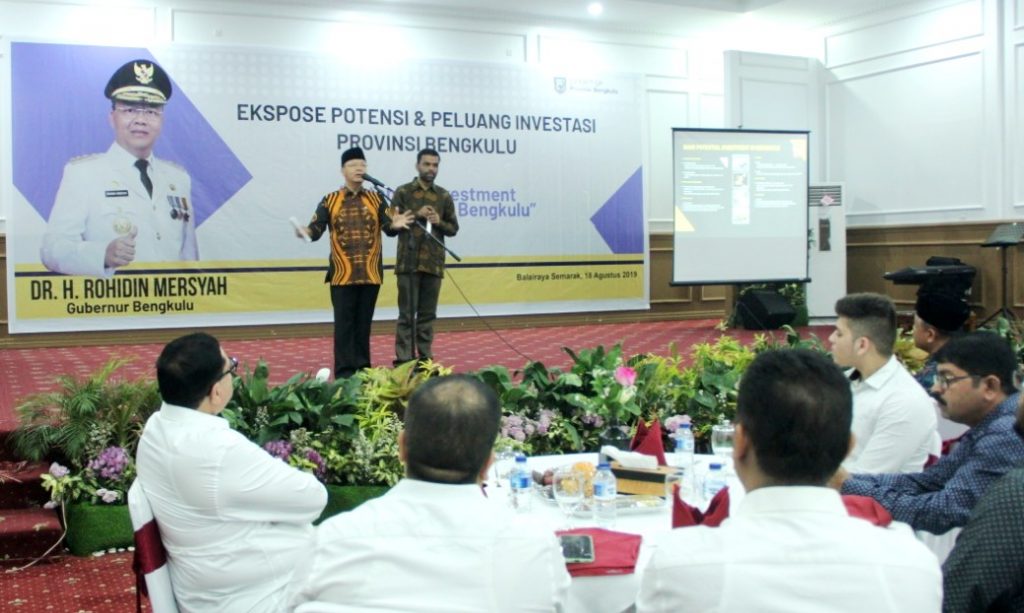 In addition, India is a country that has the largest population in the world after China. Then, Konglemerat in India has a greater percentage of the population, then there are several large industries of the world in India.
"Historically, India has established cooperation in business when Gujarat traders from India came to Indonesia via Samudera Pasai to Bengkulu. Therefore, India is very potential to be "Business Partner" for the progress of this region, "he said.[Hms1/KSLI/eve].