LECTURER and researcher from Japan, Prof. Masaki Oda, Ph.D fulfilled the invitation of the S3 (Doctoral) Education Study Program, Faculty of Teacher Training and Education (FKIP) University of Bengkulu, to give a public lecture to postgraduate students in Hall of FKIP Building on Monday (12/08/2019).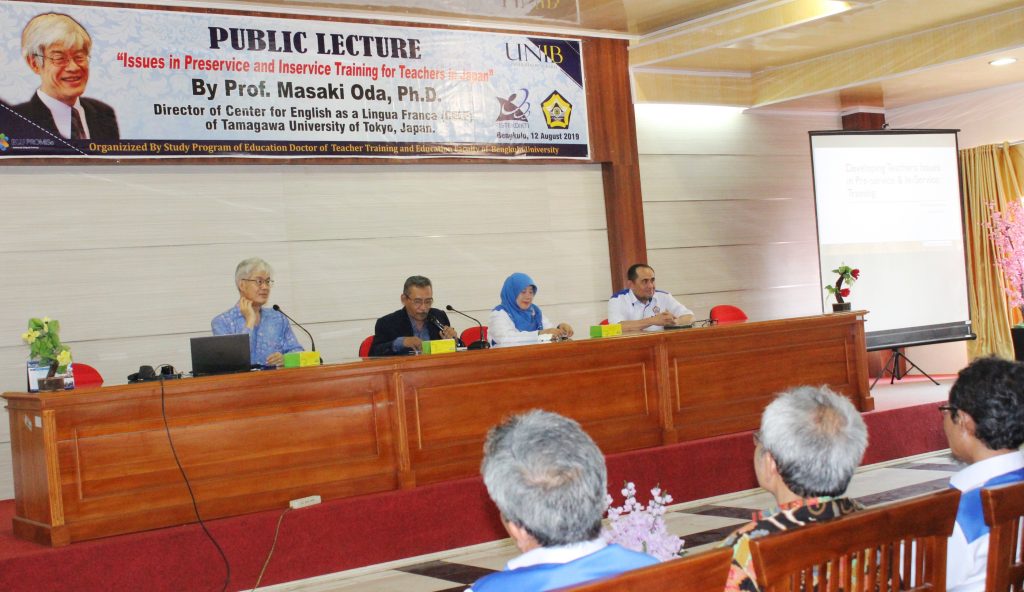 Prof. Masaki Oda is the Director of the English Language Center (CELF) from Tamagawa University of Tokyo, Japan. His attendance at UNIB  was a follow-up to bilateral cooperation and was a reciprocal visit after the managers and students of Doctoral Education Study Program of UNIB made a visit to Tamagawa University of Tokyo some time ago.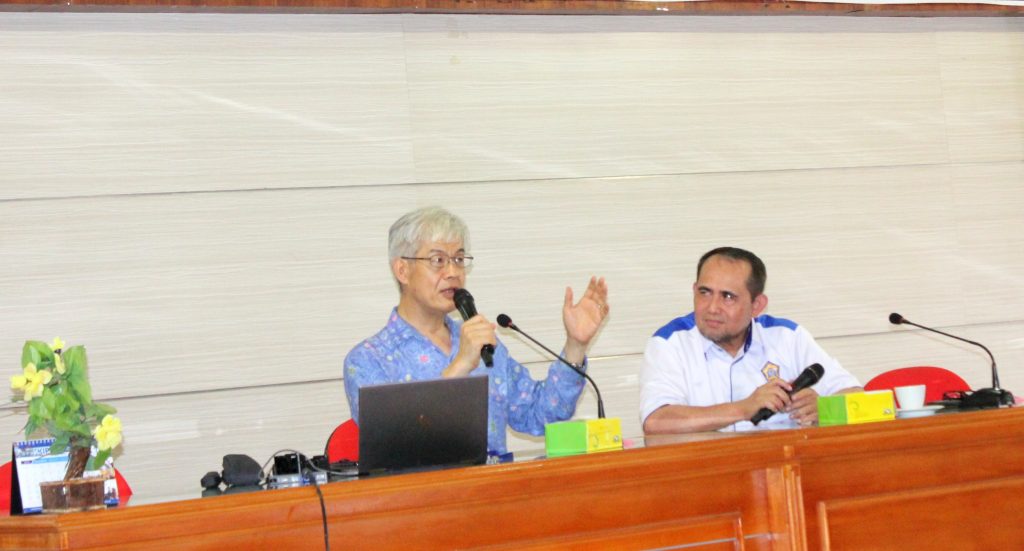 The public lecture moderated by Prof. Safnil Arsyad, M.A, Ph.D., raised the theme of "Issues in Preservice and Inservice Training for Teachers in Japan". Participants in the public lecture were students of Master and Doctor Education Study Program in FKIP UNIB.
This activity was opened by the Head of Education Doctoral Program, Prof. Dr. Wachidi, M.Pd who in his speech hoped that the Public Lecture, which presented professor from Japan, could add information, provide experience, and as a place to enrich knowledge for students, especially the Doctoral Program of Education concerning the comparison of the education system.
Then Prof. Wachidi said with this Public Lecture activity, it is expected that bilateral cooperation between FKIP UNIB and Tamagawa University of Tokyo can be well established and increasingly active in carrying out various academic activities in order to increase the capacity and existence of each institution.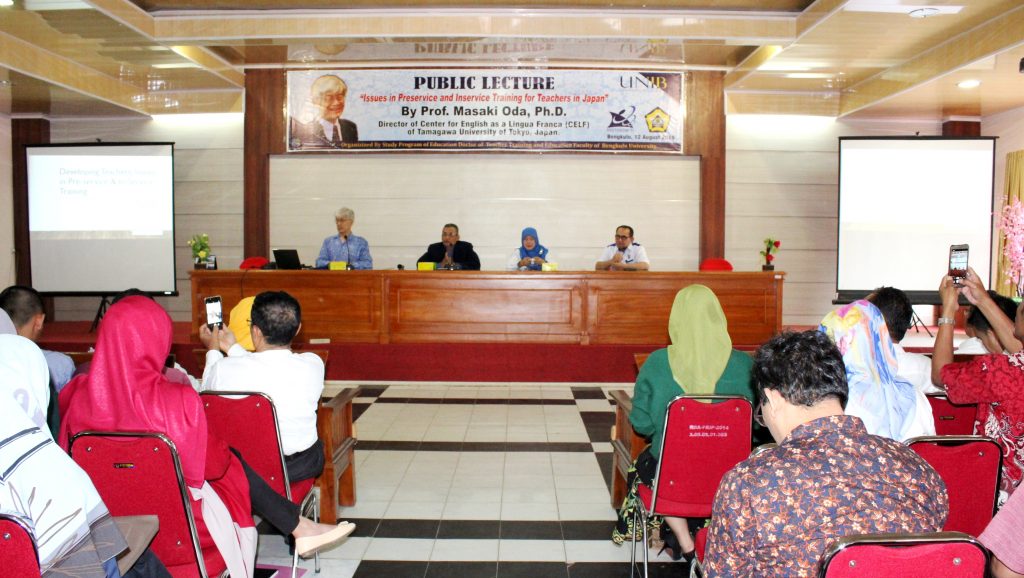 Vice Dean for Resources of FKIP UNIB, Dr. Dra. Nirwana, M.Pd; Chairpersons of the Postgraduate Study Programs in FKIP UNIB and lecturers and other researchers.
On this occasion, Prof. Masaki Oda presented the education system and various aspects of teaching English at Tamagawa University of Tokyo and in Japan in general. The presentation is in English and translated by Prof. Safnil who is also a moderator and host of the program.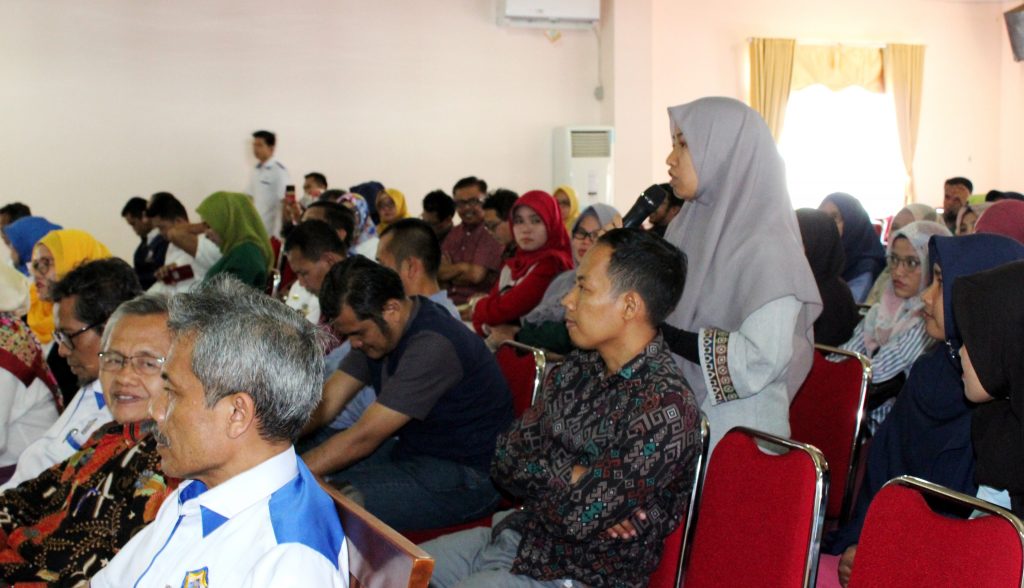 Juridically, Education Doctoral Program of FKIP UNIB was established on 30th of December 2015 through the Decree of Minister of Research, Technology and Higher Education Number 202/KPT/I/2015. However, based on the Rector's Decree Number 1944/UN30/HK/2017, there were changes regarding the name of study programs and titles. Therefore, the study program which was originally called the Educational Science Study Program was changed to the Educational Study Program.
This Study Program has a vision of "Doctoral Education that is Creative, Innovative, and Competitive in the Global Era". With the mission of Organizing education and learning based on the Indonesian National Qualification Framework (KKNI) to produce creative, innovative, and competitive doctorates in the global era, Carrying out studies, research, and development in the field of education to produce scientific works of international repute, Organizing devotion to community in the field of education to realize the work of academic creativity, and Organize good, transparent and accountable governance.[Hms1/eve]